Best Karate academy Frisco Tx
Reasons to Join
Tiger-Rock Martial Arts offers classes all day throughout the week. There are weekend classes to fit your busy schedule. As a member, you enjoy unlimited training by working out at any time.  We offer classes for teenagers because students need to be set up for success. Tiger-Rock Best Karate academy Frisco Tx is supportive. And full of positive energy moreover everyone is encouraged to participate.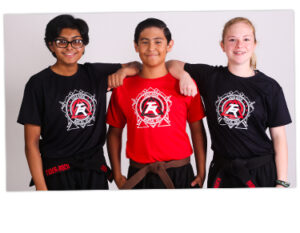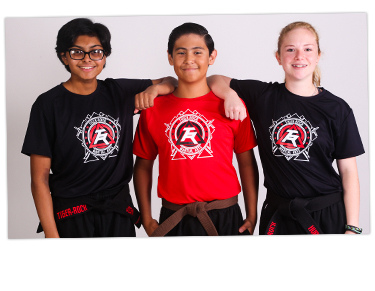 Personal Life Journey
Tiger-Rock's training program is unique with the combination of Korean martial art traditions like Taekwondo. Your workout will affect core muscles that other types of physical fitness just don't satisfy. You will notice the physical changes like stronger core muscles and toned legs and arms.
Confidence is a must in life. Tiger-Rock has programs that improve your self-confidence. Your health affects your self-esteem which is why our program improves cardiovascular health and helps you lose weight. You will begin to make lifestyle changes to complement your training schedule. You will notice that these changes improve your outlook on life and everyday mood.
The moves you learn include kicks, strikes and takedowns. With Tiger-Rock being the Best Karate academy Frisco Tx you will gain confidence to take on the world. Training will expand your physical ability. And improve your mental state which will result in your ability to defend yourself.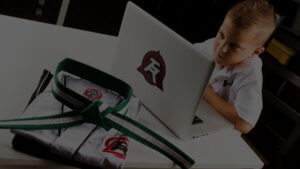 Fun is Key in any Lifestyle Change
As a result, the classes are built to include an abundance of positive energy. Martial arts training is fun and exciting. You will learn new things about yourself. Therefore, you will embrace the lifestyle changes that come with this form of physical fitness. What you learn at the Best Karate academy Frisco Tx called Tiger-Rock can be used in your daily life which means our training is valuable.
Tiger-Rock's Unique Program
The Best Karate academy Frisco Tx aims to enrich the lives of every student with a core training program that includes self-defense. Seems like our custom classes at Tiger-Rock cannot be found anywhere else. You deserve a personalized program. Which is why our certified trainers work with students closely. To set them up for success. First, our program includes strength and conditioning. Second, we teach self-discipline and finally goal setting is a must.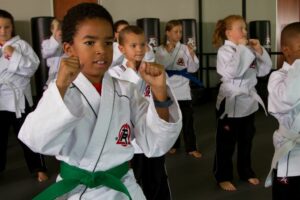 Student Benefits
Above all there are self-defense classes for every age group. Tiger-Rock has classes for preschoolers, juniors and Teens & Adults. Students can start anytime and blend in with the other members. New classes form daily to keep up with the demand. Our academy features year-round advancement opportunities and year-round competitive opportunities at the local, state and national levels
Adult Classes
The Best Karate academy Frisco Tx offers adult classes with drills. The drills are kicking, striking and sparring. Along with that there are exercises that help with your strength and conditioning. These 45-minute classes allow you to get a total body workout which as a result leaves you satisfied and yearning for more. The classes certainly physically challenge students but strengthening your mental health is also part of our core structure.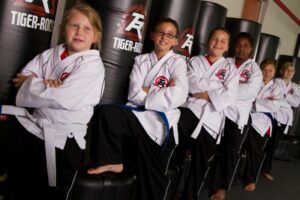 Kids Classes
Consequently Tiger-Cub students at Tiger-Rock Martial Arts in Frisco learn the basic of martial arts training including symmetrical movements and patterns designed to strengthen motor skills and balance. Tiger-Rock believes that good habits are formed over time if the behavior is repeated enough. The classes are 30 minutes in length specifically to hold their attention span.
Junior Classes
Tiger-Rock Frisco students take part in full-participation martial arts classes designed for elementary school students. As a result, students will learn kicking and striking drill exercises as well and most noteworthy anti-bullying and self-defense. The program also teaches good citizenship, stranger awareness along with self-confidence. The recommendation is that students in this age group attend class at two times a week.
Teen Classes
The Teen program combats challenges that these students face in middle and high school. In addition to the physical fitness, the students are put through our anti-bullying education. Moreover, we emphasize the values of responsibility, courtesy, and leadership. Because of this, these values are common martial arts disciplines and it seems like without structure, students have trouble retaining what we teach.
Physical Fitness for Kids
Physical fitness has taken a back seat to gaming, smartphones and other forms of technology. The dangers of low physical activity can have a negative effect on any child. The battle of the bulge continues in this country which is why Tiger-Rock offers classes with Korean martial arts traditions and the latest developments in physical fitness. Studies show that kids growing up in today's fast-paced society do not get enough physical activity.
Focus & Discipline for Kids
Tiger-Rock which is the Best Karate academy Frisco Tx takes pride in a program for kids that includes focus and discipline. These two key elements are strengthened through our martial arts classes for kids. Our kicking, striking and self-defense drills require a sharp mental focus. By incorporating these drills into our youth program parents can look forward to seeing improvement in these two areas at home and at school.
Self-Confidence
Students often struggle with low self-esteem during these formative years. It is vital that children have self-confidence. Our structured learning environment helps our students build self-confidence. You will begin to see lifestyle changes in your child as a result of our positive learning environment. Students build friendships as well as learn concepts such as respect for each other, their elders and their community. Courtesy is another key element that Tiger-Rock teaches. Classes are available for students every day with the exception of Sunday. Our classes are offered after school and on weekends.
Our Locations
We have two locations in Frisco. One is 4060 Legacy Dr. #301 Frisco, Tx 75034. Our second location is at 2575 Main Frisco, Tx 75034. Feel free to pop by either location.
Our Main Street location 2575 Main Street #320 Frisco, Tx 75034 and our Legacy location is 4060 Legacy Dr. #301 75034. If you have any questions call 214-618-5020 or 469-353-8041. Schedule your tour of our facility today.
Fun Facts From the City of Frisco, Texas
The railroad is a great vessel of business for the Frisco, Texas city. Did you know that you can truly make income from this part of our city? If so, check out our city and visit soon!

Frisco, Texas is a place in the Denton and Collin counties. You may be trying to find the right resource for your next business or residential move. If you're ready to jump into a better place of living, we're here to provide a landing spot.

To learn more about Frisco click here.