Best Karate School Frisco Texas
Have you been searching for the Best Karate School Frisco Texas? Are you having trouble finding the right karate school for your needs? If you have an interest in starting your journey towards the mastery of karate, Tiger Rock Martial Arts- Frisco can help you. With our martial arts experts assisting you, you will always have the top resources in Frisco on your side. Read and discover how we can assist you on your pathway to transformation.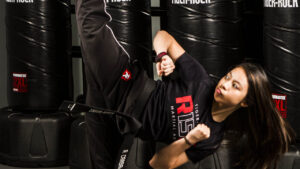 Are you someone that has just started to show interest in learning karate? Maybe you are upset that you never had the chance to learn as a child and now you are ready to master it. If this sounds like you, you are not alone, and we are ready to help you learn karate. Here at Tiger Rock, we work with students of all skills levels. And we will develop a plan that is conducive to your abilities.
Here at Tiger Rock, we have the plans to help anyone build their physical capabilities. Are you currently worrying about not being strong or fast enough to learn karate? Maybe you are stressing out about the amount of stamina you think you need to have for karate. It is time to stop worrying because all f these attributes will be built upon by joining our dojo. The exercises and skills we put you through will help you understand your limits and push you past them. We are confident in our students. And as long as you give it your all, you will get better each and every class. Tiger Rock is here to help you reach all your goals.
Karate School Frisco
Korean Taekwondo is something that not only benefits your physical health. But it also benefits your mental health as well. It encompasses all of your beings. At Tiger Rock, we will help you transform your mind, body, and soul. Do you have a desire to transform your mind, body, and soul? If you have an interest in figuring out how to do this, martial arts can be a great way to do this. Our team will help you reach your goals and become the best version of yourself.
When you learn martial arts you will definitely see improvements in your mental health. Your mind is very important and it is something you cannot put a price on. Have you been having mental lapses at work and it is taking a toll on your work? Maybe your child's grades are slipping and you do not know what to do about this. Here at Tiger Rock, our instructors understand how important your mental strength is and will make the most out of your potential. With our team behind you, you will be able to gain the mental strength that you need. You will have the mental focus, concentration, and discipline that you need to succeed in life.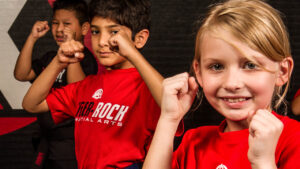 Often people think that karate is just a series of punches and kicks, but it is much more than just that. Have you been stressed out more often than not and you do not know how to destress? Karate's culture if heavily immersed on the ideology of peace and understanding. So, if you are trying to destress and become a more tranquil person, you will benefit from martial arts.
Karate for Children Frisco
Are you worrying about what you are going to do with your children when you come to Tiger Rock? Maybe you are sick of having to find babysitters. Or reaching out to your family so you can go do something you enjoy. If this is something that you are worried about. Why not bring them to Tiger Rock in Frisco with you? Here at Tiger Rock, we are a family-friendly dojo. We care about our students and families. And we want to make sure this is an all-inclusive environment.
Do you have a young child that you think is too young to learn martial arts? Here at Tiger Rock, we have classes for children as young as 4 years old. We are extremely proud of our Tiger-Cubs program which is perfect for your kindergartner who cannot stop thinking about karate. If you are trying to get your kids to understand discipline, hard work, and tranquility at a young age, this can really help.
Contact Tiger Rock Frisco Today!
Here at Tiger Rock Martial Arts- Frisco, we are the Best Karate School Frisco Texas. Our classes are perfect if you are trying to jumpstart your transformation. Your mind, body, and soul are priceless, and they should always be in their best possible condition. Make sure you are getting the most out of yourself by calling in our instructors. With Tiger Rock Martial Arts by your side, you will not have to worry about not having the mentors that are necessary for success. Call our expert staff members today to learn more about our dojo. We would be happy to help you learn more about our classes and programs.
Information About the City of Frisco, Texas
Frisco is a city on the rise. We are one of the most desirable areas in Texas, and you should definitely consider this as a potential home.

One of the many unique things about Frisco is the fact that we are located in two counties simultaneously. Frisco sits within both the Collin and Denton counties.

To learn more about Frisco click here.