Frisco Texas Taekwondo Schools Near Me
Trying to find the best Frisco Texas Taekwondo Schools Near Me? Can be a difficult process if you do not know where to look. Are you looking for a taekwondo class in Frisco but you do not know where to look? Perhaps you are just now taking an interest in learning martial arts and you need professionals guidance. If this sounds like you, know that Tiger Rock Martial Arts- Frisco will be there to help. Read more to learn about the many programs we have here at our taekwondo school.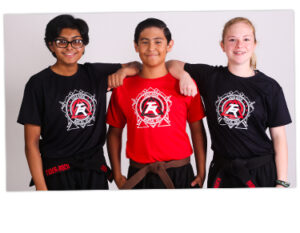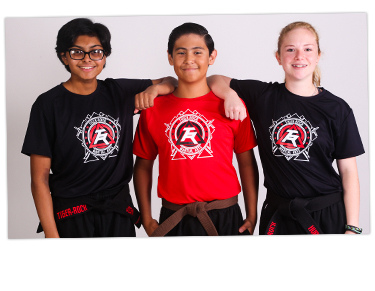 Are you looking for ways to make sure your mind, body, and soul are enhanced in every way possible? If you want your physical and mental health to get better, we think that martial arts are a great way to take a step forward. Here at Tiger Rock, our team of experts wants to make sure you have the right resources and guidance to become great. Let our staff develop you evolve your mind, body, and soul. So you can experience self-confidence, strength, discipline, and motivation.
Are you beginning to feel bothered because you cannot lift as many pounds as you used to? Maybe you are worried about your strength levels and you are ready to start doing something about it. Perhaps you are also worried about your our low stamina and endurance levels. If this sounds like you, make sure you trust our instructors to help you get better. We are ready to provide you with classes that act as solutions to your problems.
Frisco TX Taekwondo Classes
Did you know that learning martial arts is a great way to make sure you are physically healthy? Is that the reason why you have been searching for Frisco Texas Taekwondo Schools Near Me? Taekwondo classes are perfect for ensuring you have the right daily exercise to maintain a healthy lifestyle. You deserve to have the best possible instructors and resources on your side. And here at Tiger Rock, we provide the best so you will not have to worry about anything besides giving it your all. When you immerse yourself in martial arts you will see that you have more strength, endurance, flexibility, speed, agility, and so much more. Martial arts is the best way to keep your body in great shape at all times.
While your physical fitness levels are important, it is also crucial to realize that mental health is just as important. Are you unable to focus on a consistent basis at work and you do not know what to do about it? Maybe you are having some problems with focusing and you are not able to get as much done during the day. If this is your struggle and you cannot seem to fix it on your own, we can help. Our instructors understand the power of guidance and teaching, and we are ready to help out.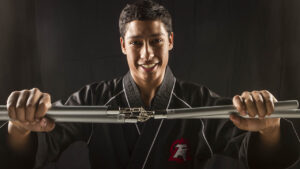 Did you now that martial arts can help you get a better mind? It is important that to succeed in life you have a strong mental fortitude. So, if you would like to ensure that you are able to keep up with whatever obstacles life throws at you, we can help. Research shows that when you learn martial arts you are increasing your discipline, focus, and making your mind stronger to handle things. It can help you stay mentally strong throughout your life. Here at Tiger Rock, we want to be a vessel of knowledge, wisdom, and guidance for each and every student that approaches us. Get back your strong mind by joining our taekwondo school today.
Taekwondo Classes for Kids
Here at Tiger Rock, we have classes for people of all ages. Are you someone who has children who are very young in age? But they are beginning to show interest in learning karate? Perhaps you are wanting to equip them for adulthood. Whatever the case may be, we offer classes for students as young as four years old. Our team understands that your children deserve to have great resources for learning karate and Korean Taekwondo. If you would like to immerse your child in an environment that helps them get better, check out our dojo.
Call Tiger Rock Frisco TX
If you are thinking about joining a taekwondo school. You may have some hesitation because of the costs. Maybe you are looking for affordable karate school that will still give you great training. If this is what you are looking for, you will be glad to know what Tiger Rock is aware of our customers' needs.
We always have high-quality classes at all times, at and competitive price, that will not break the bank. Make sure you find the best Frisco Texas Taekwondo Schools Near Me. By reaching out to Tiger Rock Martial Arts of Frisco. We have the dojo and instructors you will need to find your way towards the top. For more information on the many classes and resources we have to offer you, call us today for more information. Our school is ready to offer the right resources and training you will need to master Taekwondo. Do not hesitate to reach out; our experts will begin your transformation in no time.
Info on the City of Frisco, Texas
Frisco may be a small city in Texas, but we are far from uncultured. Did you know that Lebanon has a track record of having citizens make the move to Frisco, Texas?

Based in Denton and Collin County, Frisco is a great city to live in.

To learn more about Frisco click here.