Karate Classes for Kids Frisco TX
Have your kids been showing an interest in learning karate? And now you have been searching for Karate Classes for Kids Frisco TX? But you still have not found a place for them to master karate? If this sounds like you, call Tiger Rock Martial Arts- Frisco today. We have a team of experts who can provide the best karate training to your kids.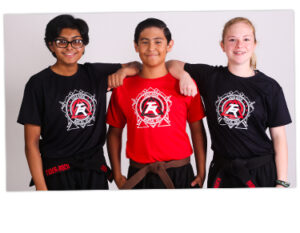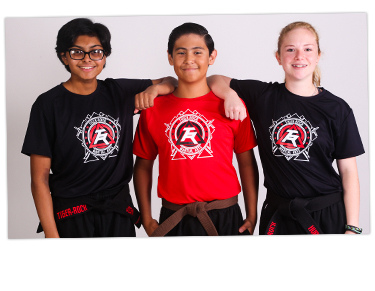 Tiger Rock Martial Arts have been around since 1983. Today, we a recurrently the most popular and largest martial arts franchise across the nation. We have well over a hundred locations around America. And we have an expert team of certified instructors who have the ability and experience to teach any child martial arts. If you are wanting your child to master karate, Tiger Rock Frisco is the place for your child to be.
Physical Benefits of Karate for Kids
Do you have children that are struggling with their physical health? Perhaps you are noticing that they are not doing well in other sports. Or maybe they do not have the stamina to go on a walk around the neighborhood with the family. If this is something your family is going through, you may not know how to handle this. Every parent wants their child to be happy and healthy, but it can be hard to make sure your child is always healthy. Especially when we live in a society where kids are consumed by video games and junk food. When you see this happening to your child, why not give your children the tools they can use for the rest of their life.
If your kids are beginning to struggle physically. Enroll them in karate classes to give them the tools they can use for the rest of their life. In our karate classes, we have many striking and kicking drills that will give your son or daughter the exercise they need. With these drills, they will strengthen their muscles, speed, stamina, and so much more. Our dojos put your child's safety and health first, and we know all out students can reach their goals.
Something else that is important that all kids should have is agility and flexibility. Usually, children have the best flexibility. However, if your son or daughter is struggling with their range of motion, you are probably beginning to worry. Here at Tiger Rock, we will make sure your child has the tools and resources to maintain their agility and flexibility through life.
Mental Benefits of Karate for Kids
The mental health of your child is something that is also important. Is your child beginning to shows signs of anxiety? Maybe your child is having some behavioral issues at school. Perhaps their focus is not what it used to be and you are beginning to worry. Whatever the case may be, there are many mental benefits of learning karate. Our classes will instill your children with the discipline, focus, and concentration they need to succeed in life. They will then be able to take these skills into the others parts of their lives. Because here at Tiger Rock, we understand that every parent wants to raise well-rounded adults. And involving your child in martial arts can you help you do just that.
Tiger Rock Instructors
Our certified instructors are masters of traditional Korean Taekwondo. We understand that it is going to take guidance and help to master karate. And our instructors are here to do just that. We are going to make sure we are constantly pushing you to get better. And reaching the goals that you set forth for yourself. Our team understands that there will be struggles and obstacles along the way. But you will get past these struggles and prevail on the other side. If you would like to have a group of experts behind you to help you out when things get tricky, Tiger Rock Frisco has your back every step of the way.
Call Tiger Rock Today for More Information
Finding the right Karate Classes for Kids Frisco TX for your son or daughter can be a very difficult process to navigate. There are many facilities in the Frisco area that may not be right for your son or daughter. But you can rest easy knowing that there is help for you out there. Tiger Rock Martial Arts is a company that is here for you to help you find the right course that fits your family's needs. Contact us if you would like to learn more about our dojo's classes. We would love to help you figure out a regimen that will help your child grow towards their true transformation. Tiger Rock Frisco is here for you!
Information on Frisco, Texas

Frisco is home to the Strikz family entertainment center. This emporium includes laser tag, bowling lanes, and a medley of other fun activities for the whole family.

In Frisco's inception, it was a very rustic town that was a popular hub for farming. Today, many farmers still work out of our town and make profits for the crops they sell. They're a huge asset to our local economy, and we couldn't be more proud of their hard work and communal efforts.

Are you an avid golf fan? If so, you'll love the city of Frisco. The Plantation Resort Golf Club is an 18-hole course that will give you a competitive, luxurious environment to enjoy. Spend your day off getting some swings in at the local course!

Frisco continues to be one of the fastest-growing towns in all of America. We have low real estate in a high-quality area along with an improving economy. If you want to live in Texas's rising starlet, this is the place for you!

To learn more about Frisco click here.