Karate Studios Near Me Frisco Texas
Have you been looking for Karate Studios Near Me Frisco Texas for a long time? And you still have not found a karate studio that is right for you and your family? There are a lot of karate studios in the Frisco area, and as a result is may be tough for you to figure out which one is perfect for your needs. If you are still having troubles finding a studio the works for you and your family. And you are ready for improvement, Tiger Rock Martial Arts- Frisco is here for you. Our karate studio is a place where you can have fun, push yourself and ultimately transform your mental and physical health all at the same time.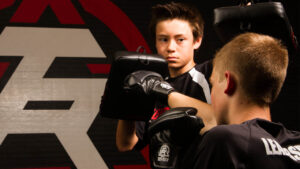 Tiger Rock Martial Arts first began in 1983. Today, we are currently the nations largest and most well known martial arts franchise. With over a hundred locations nationwide, you can count on our team and reputation to help you meet your goals. We have been working with students just like you for decades. And we are committed to providing each and every student with amazing service. Whether you are a toddler, teenager, or an adult that wants to learn martial arts. You can count on Tiger Rock to help you learn and improve.
Did you know that discipline is one of the major benefits of martial arts? Are you currently having trouble focusing at work? Perhaps you are noticing that your child lacks the discipline they need to succeed. When you are facing these troubles, it can be difficult to know what you need to do to increase this. As the muscles of your body, the brain is something that needs to be trained. You may be dealing with lapses in focus during work or school. This is probably harming your performance and productivity. If this something you are getting fed up with, we can help you get through it at Tiger Rock Martial Arts in Frisco, Texas.
Karate Lesson in Frisco Texas
When looking for Karate Studios Near Me Frisco Texas. It is critically important that you choose a karate studio that will push you to succeed. And here at Tiger Rock, we will push you to succeed in every single class. We understand that mental toughness is a big part of each and every aspect of life. We also understand that mental toughness is a big part of each and every aspect of your life. And you are going to want to improve this if you are not happy having lapses in focus on a regular basis. This can be something that many people are easily discouraged by. But if you are ready to improve, we have the solution for you.
When it comes to our karate programs, there is no such thing as an easy path. There are no shortcuts, there are guidance and help, but you have to put in the effort if you want to succeed. Meaning you are going to have to demonstrate your abilities before moving to the next rank. And our instructors are here to push you to your limits while helping you at the same time. We want each and every one of our students to have a sense of discipline. And by adhering to our instructs in class, you will see results over time.
Are you someone that is currently unhappy with your physical health? If you are noticing that you are becoming easily winded after doing typical tasks, you may need to consider martial arts. We put our students through a series of rigorous exercises and drills that will help you improve your endurance, stamina, strength, and so much more. These are full-body workouts that will push your body to be better than ever before. Our multifaceted program is designed to not only improve your physical health. But your mind and soul as well.
Call Tiger Rock Martial Arts in Frisco Texas Today!
Even though there are many dojos in the Frisco area. There are many dojos that have hidden fees when new students join their dojo. Other dojos may try to lock you into long-term contracts without you even fully realizing it. If you are looking for a dojo that will give you flexibility at an affordable price, we are here for you. We do not believe in long-term contracts, and our prices are competitive and affordable. Contact Tiger Rock Martial Arts when things get tough. We have the support you are needing.
When you are trying to find Karate Studios Near Me Frisco Texas. We understand that this process can be difficult for you to navigate and make sense of. If you are unsure of how you are going to get the best martial arts training, contact our representatives today for more information. We have a team of instructors who are eager to provide you with details on our courses and programs. We even have an introductory course package that will give you an idea of what it is like to be a student here at Tiger Rock in Frisco. This is a great way to figure out whether we are a fit for your life!
Information About Our City of Frisco, Texas
Frisco, Texas is a small suburb that lies within Dallas. As a part of Collin County, this is considered to be a component of the Dallas-Fort Worth area.

Are you someone who places a high priority on making the most out of your real estate? If you're a big fan of finding affordable houses that are new and unique, Frisco is the perfect place for you.

Most of the residences in our city are under 15 years old, and they are also very diverse. Many people move here because they're passionate about saving money and finding affordable, safe homes for their families.

To learn more about Frisco click here.