Martial Arts For Kids Near Me Frisco Texas
When you are looking for Martial Arts For Adults Near Me Frisco Texas. It can be extremely difficult if you do not know where to start. Perhaps you are looking for a dojo where both you and your children can train at. Maybe you are looking to increase your discipline, physical health, and learn self-defense skills. If you are ready to transform yourself and become the best version of yourself, Tiger Rock Martial Arts- Frisco is the perfect place for you and your family. Read more to find out how our experts can provide you with the best training and guidance.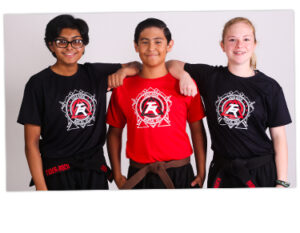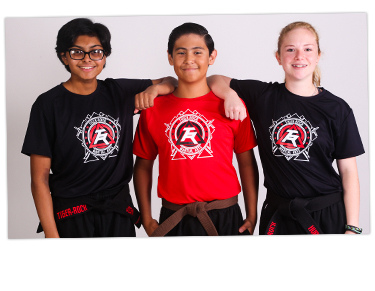 Striking and kicking drills are a big part of classes here at Tiger Rock. While martial arts is more than just combat skills. These are two very critical components of the program. These type of exercises and drills can help you increase both your upper and body strength. In addition to this, you will see an increase in your motor skills, speed, stamina, endurance, flexibility, and more.
Here at Tiger Rock, our classes are a great way to improve physical health. Are you noticing that your child is not getting as much physical activity that they need? Perhaps they are coming home from school and heading straight to the couch to play video games or watch television. Whatever the case may be, if you are trying to improve your child's physical health, karate is a great place to start. Our martial arts classes promote cardio-specific exercises and you will see the results in your child's overall health and happiness.
Martial Arts in Frisco
Is your child beginning to struggle in school? Maybe you know that your child can do much better in school. But their grades keep slipping and you do not know what to do. When tutors and punishments fail, why not trying enrolling them in a karate class? Many studies have shown that karate can have a lot of positive effects on a child's mind, behavior, and physical health.
In addition to helping your child have more focus at work. Martial arts can also help them become more respectful. Our instructors ask a lot out of each and every student enrolled here, regardless of their age or background. We respect everyone who enters our dojo, and in return, we ask that they follow instruction and trust in the plans that we provide. If your kids are always restless and talkative, getting them involved in martial arts may give them some balance.
Tiger Rock Experience
At Tiger Rock, we do not believe in shortcuts. And our gram reflects that. Our 15-step belt system is here to motivate our students to reach the next step in our training. All our students have to complete each step fully before they can move onto the next. Our instructors will constantly be pushing your child to improve and make it to the next level of training. We will be there every step of the way guiding and helping them because we know they can achieve greatness in karate. And we have a team of professionals who want to see your child win and succeed. We know that when they leave our dojo, they will want to come back time and time again. Because we have created an environment that will keep your child engaged in a fun atmosphere.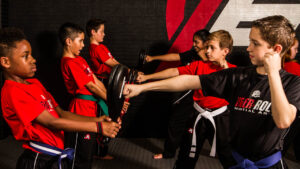 Here at Tiger Rock, we believe that self-defense is a skill the everybody should have, including kids. Regardless of your type of lifestyle or age, it is absolutely imperative that you know how to defend yourself when faced with danger. Does your child walk home from school? If so, you never know when an assailant might try to harm your child. And they need to be equipped with the proper skills to ward off an attacker. We have numerous courses that will provide your children with the proper training to ensure they remain calm when they are threatened. Our martial arts experts have the experience that you will want when learning about self-defense.
Call Tiger Rock Today!
When you need Martial Arts For Adults Near Me Frisco Texas classes. That can help your child grow both mentally and physically, choose Tiger Rock. Our team of master instructors is ready to provide you with the resources and training to ensure that your child grows into a well-rounded adult. Call us today to learn more about the many different types of programs we can offer you. We have representatives who can give you more information on our many programs, classes, and time slots.
Helpful Facts About the City of Frisco
Are you an avid golfer? If you enjoy spending time out on the green, we think you'll love living in Frisco. The Plantation Resort Golf Club is one of the shining landmarks of our city. Spend a day on our course with your friends; you won't regret it!

Frisco is a small community that is located in the Dallas suburbs. As a part of Collin County, it is naturally located within the Dallas-Fort Worth area.

Our city has come a long way from where it used to be. Farming was a specialty among our citizens, and now we have a plethora of business opportunities. Many people are headquartering their operations out of Frisco, and we couldn't be happier about it.

The Pizza Hut Stadium is another great part of Frisco. If you're someone who enjoys soccer, you'll be glad to know that this is a host of a major league team. There are also other events, concerts, and varied forms of entertainment that are hosted here. You can expect a fun time each and every visit you make here!

To learn more about Frisco click here.