Martial Arts Gyms Near Me Frisco Texas
Are you someone that has been searching for Martial Arts Gyms Near Me Frisco Texas? But you have not found one that sticks out to you? If you are trying to find a martial arts gym that can help you improve both mentally and physically. Well, you can count on Tiger Rock Martial Arts- Frisco. Our team of professional instructors here at Tiger Rock have the experience you are looking for. We offer skills training for both children and adults, so the entire family can come to our martial arts gym.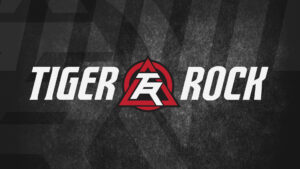 Tiger Rock Martial Arts have been around since 1983. Today, we are known as the largest and most successful martial arts franchise. We have over a hundred location across the nation. At each and every location we have a team of martial arts experts and certified instructors. Our goal is to push our students to achieve their goals while becoming more mentally and physically capable. Discipline, endurance, flexibility, strength are all commonly experienced benefits of studying martial arts.
Here at Tiger Rock, we are one of the best martial arts gyms around. We create a healthy, fun, and disciplined environment that will help any student grow. We want out students to become the best version of themselves while having fun in the process. If you are trying to find a studio that will give you a healthy and fun environment to grow, visit Tiger Rock in Frisco. There are many martial arts gyms in the Frisco area. But you can count on ours to stand out from the crowd.
Martial Arts Classes in Frisco
Are you someone that is struggling with your self-discipline? Are you not getting the goals done that you set yourself? If you are wanting to improve your self-discipline, visiting a martial arts gym could be the perfect solution to your problem. Having motivation is fleeting in today's society. But it is important to know that you are capable of achieving whatever you put your mind to. If your goals are beginning to seem even more and more difficult. And you are getting behind at work, we highly recommend visiting our martial arts gym.
If you are facing any of these struggles, these are signs that you need to increase your focus. You may be feeling like your goals are not reachable, but our instructors are here to help you transform. Many people think that martial arts are simply a series of punches and kicks, and that could not be further from the truth. This form of combat requires mental fortitude. Where you will gain the mental strength you need to succeed in life. So, if you commit yourself to get better at it on a weekly basis, you will see your focus and discipline improve.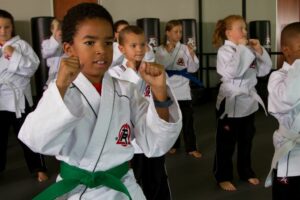 When you lack focus, motivation, and concentration, you see problems in all aspects of your life. Joining a martial arts gym can help you achieve your physical and mental transformation. We understand that people can get easily discouraged. But our expert instructors are here to train and motivate you. We use drills and skills training that help you greatly increase your mental and physical capabilities. A healthy body can truly lead to a healthy mind, and we are ready to guide you through this journey. Because you can achieve anything you put your mind to, even learning martial arts.
Tiger Rock Experience in Frisco
Are you someone that enjoys healthy competition? If you are someone that enjoys testing your skills against peers. Meeting new people and seeing where you need to improve. Then Tiger Rock is here for you. Here at Tiger Rock, we encourage healthy competitions. We want our students to compete, and our nationwide tournaments are a great way to do just that. You can always improve by testing your skills against a sparring partner with similar experience. If you are interested in competing, then Tiger Rock is the place for you to be.
Are you an adult who is trying to find a martial arts program? But you are growing hesitant due to time constraints? If you are already balancing a busy schedule between work and taking care of your family. You might be thinking you are unable to attend classes regularly. But Tiger Rock makes it possible. We provide flexible schedules for our students and many classes. We are always opening up new time slots to accommodate our students, and you can count on this to provide you with available times. And we have evenings as well as weekend sessions you can attend.
Do you have a child that is beginning to show interest in martial arts? If so, we also have classes that are geared towards children. Even toddlers as young as 4 years old can be found in our dojo. It is never too soon to expose your child to the many benefits that can be experienced after enrolling in a karate class.
Call Tiger Rock Frisco Today!
If you're looking for the best Martial Arts Gyms Near Me Frisco Texas for reaching your goals. Tiger Rock in Frisco, Texas is the place for you. Our experienced instructors are ready to provide you with more information and details on how we can assist you in getting better at martial arts. We have an introductory course already set up to help beginners begin their transformation and improvements. Call us today to learn more.
Facts From the City of Frisco
Frisco is the proud recipient of the 2006 Texas Recreation and Parks Society Gold Medal Award. If you're someone who's an avid fan of parks and outdoor recreation, you're going to love our city!

Something else you can expect here is golf. There are courses scattered all throughout Frisco, and you'll be able to find a game wherever you go. Check out the Plantation Resort if you're trying to find a luxurious experience!

It's not always easy getting used to a new place, but if you move here, expect to pay a fair price for your real estate. Many of the houses in our town are relatively new, but they're extremely affordable! This makes Frisco one of the hot destinations in Texas.

To learn more about Frisco click here.