Martial Arts Near Me For Adults Frisco Texas
Have you been looking for Martial Arts Near Me For Adults Frisco Texas, but you still have not found a martial arts gym that works for your schedule? Maybe you are wanting to grow both mentally and physically, but you do not know where to start. For the best local dojo in the Frisco area, reach out to Tiger Rock Martial Arts- Frisco today. Our team of certified instructors has years of experience. And they will be able to help you become the best version of yourself.
Tiger Rock Martial Arts have been around since 1983. And we have since become the largest martial arts franchise across America. We have many different courses that are age-specific and level specific, to ensure that you are getting the proper training you need. Whether you are a beginner who is never stepped into a dojo. Or a veteran who is trying to refine some skills, you will have a place to become better by joining Tiger Rock. Today, we currently have over a hundred locations. Each and every location has a team of experts who have the experience and knowledge you need to master martial arts.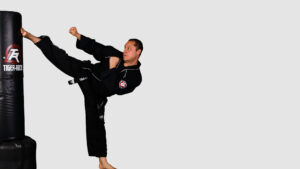 When you are picking a gym to study martial arts. It is important to make sure you are choosing a gym that has an environment where you can improve. Here at Tiger Rock, we understand that there is a lot more to learning karate than just simply punching and kicking. At our dojo want to make sure you are pushed past your limits, but we also want you to enjoy the process. We have developed a culture and atmosphere that will help you transform while enjoying each and every step.
Benefits of Martial Arts in Frisco Texas
Are you beginning to notice you are not mentally where you used to be? Perhaps you are experiencing lapses in focus while at work or school. And now your performance is suffering as a result. If this is something you are noticing and you are ready to make changes. Joining a martial arts dojo is a great idea. Here at Tiger Rock, not only do we care about your physical health. But we also think that your mental health is just as important. And if you are ready to improve your mental strength, we are ready to help you.
Discipline is one of the most well-known positive benefits of committing yourself to martial arts. Not everyone has the discipline they need to get tasks done throughout the day. And if you are noticing that you are lacking the discipline you need to succeed in life. Then we have a 15-step plan that guides you from beginner to a complete martial experts expert. While it may not always be easy, you will definitely notice your consistency and discipline improving during the process.
Martial Arts Benefits
Are you unhappy with your current level of speed and agility? Perhaps you are noticing that you are easily winded after walking up a flight of stairs. If you are struggling with endurance, enrolling in martial arts is the perfect solution. When you learn martial arts you will gain the speed and stamina you have been looking for. Cardiovascular health is something that you will see improvement when you join our martial arts gym. Everybody wants to improve their stamina, and you will definitely notice yourself getting less winded after you get used to our program.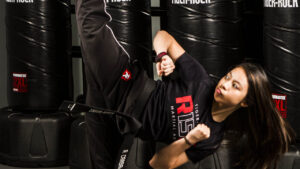 Are you noticing that you are not as flexible as you once were? Flexibility is another positive benefit of enrolling in our classes. Striking and kicking are two big parts of martial arts. While this may not come to you very naturally or easily at first, you will see how much more flexible you will become. All of the drills we ask our students to complete will assist you in feeling less stiff and increase your range of motion.
Best Martial Arts Classes in Frisco Texas
Here at Tiger Rock, our classes are for both adults and children. We have experience working with children, teenagers, and even senior citizens. So, if you are looking for a martial arts gym that will not discriminate or discourage because of your age or physical capacities, Tiger Rock is a great place to start. Our introductory courses and performance evaluations will help you identify exactly where you are at. Once this takes place, we can begin to develop a plan to help you transform yourself and meet your goals.
For the best Martial Arts Near Me For Adults Frisco Texas in the state, contact Tiger Rock Martial Arts- Frisco today. We have a team of experts and instructors who want to provide you with the tools and resources you need to properly transform your mental and physical state. For more information on how we can help, contact our representatives.
Information About the Town of Frisco, Texas
Railroads continue to be a big part of our city's lifeblood. While these are not as full and active as they used to be, they are still very important to our citizens.

Frisco is located in both Denton and Collin counties. If you're concerned with trying to make the most out of the location you choose to live in, we think this is a great place.

Did you know that you can access the greater Dallas-Fort Worth area from Frisco? This is a suburb that is located in Dallas, and you'll be able to reach the metroplex relatively easy.

Farming is something that is very apparent and common in our city, but this has waned a bit over the years. Though there are still a lot of farmers who work here, we have become more of an urban town.

To learn more about Frisco click here.