Martial Arts Training Frisco Texas
Are you unsure where you should go for Martial Arts Training Frisco Texas and you are needing assistance? Maybe you are looking for a local dojo that can provide you the best services at the best prices. If you are prepared to give it your all and master martial arts, we can help. Tiger Rock Martial Arts- Frisco is a place you can trust for the best training that will give you the best results.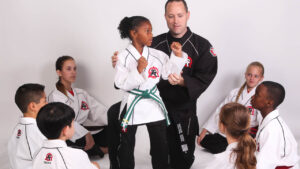 Tiger Rock Martial Arts are not new to the martial arts industry. Our brand has been around since 1983. Today, we are the largest and most successful martial arts franchise in all of America. With over a hundred locations across this great country, we have the best resources for you to succeed. If you are looking for consistent training that brings the results, we have your back. Let us know what your goals are. And we will work with you to set those goals and help you achieve them.
Are you beginning to notice that you are not as physically active as you used to be? Maybe you come home from work or school and you head directly for the couch. Perhaps you tried to go for a walk around the neighborhood and your stamina just was not there. Whatever the case may be, seeing that you are not as fit as you once can always be discouraging. If you are ready to start making improvements towards your physical fitness levels, we will help you out.
Martial Arts Classes Frisco Texas
Did you know that Korean Taekwondo is a great way to increase your physical health? When you immerse yourself in karate you will be able to put on lean muscle mass while increasing your stamina and physical capabilities. Have you been worried about your physical health because you know it is not where it needs to be? Here at Tiger Rock, the striking and kicking drills we put you through are critical for you to develop your skills. The exercises and drills will push your body to new levels. And you will see an increase in your strength, speed, stamina, endurance, and much more. You can count on our team if you want to gain the best physical health possible.
Mental Benefits of Martial Arts
Often, people think that martial arts training is only beneficial for your physical health. But it does more much than just benefiting your physical health. Are you struggling to understand the mental difficulties that you are currently going through? Maybe you are unable to focus as long as you would like to at work. And your boss is beginning to notice. Perhaps your classroom performance is not as good as it used to be. If this sounds like you, you may need to join a martial arts dojo in Frisco. Because martial arts training can benefit your mental strength in more ways than one.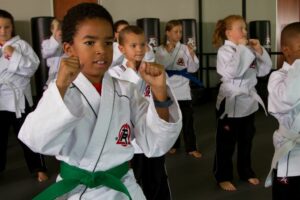 Here at Tiger Rock, we understand that martial arts training can have a huge effect on the mind. This is your greatest asset in life, and you must protect it at all costs. If you are tired of not having the focus or discipline that you need to succeed in life. And you are ready to strengthen your mental makeup, let us know. When you train with our instructors, they will be able to help you understand what it is you are trying to do and how to do it in the best way possible. We know that when you immerse yourself in our programs. Because of this, you will develop the mental strength you need to always be focused and disciplined. Research shows that martial arts are one of the best tools out there to develop a stronger mind.
Train Martial Arts
Do you have the desire to compete in competitions? Maybe you are someone that loves a challenge and you want to get the most out of your skills. Perhaps you are someone that learns more when you are pushed by your peers to do more. If this is your mindset, Tiger Rock can help hone your competitiveness. At Tiger Rock, we understand how healthy competition can be used in a positive way. If you would like to challenge your peers and betters your skills. TRMA has yearly tournaments for you to compete in. Our tournaments help our students feel accomplishment while also connecting with peers and getting better. Make sure you invest in our tournaments to get the full effect of our classes.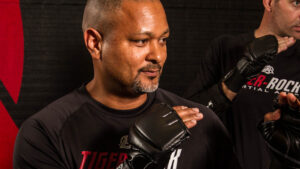 Best Martial Arts Training Frisco TX
As you can see, Tiger Rock Martial Arts is a company that cares about the students we teach. If you are someone who is ready to start transforming your mind, body, and soul. Our team of representatives is waiting by the lines and they are more than happy to answer any questions you have.
Here at Tiger Rock in Frisco, our Martial Arts Training Frisco Texas is specifically created and customized for people just like you. We understand that different people are going to have different needs and goals. If you are prepared to begin your journey towards complete martial arts mastery but you do not know how to call us today. Tiger Rock Martial Arts have your best interest in mind, and we will be right alongside you when you are training. Let's get to work.
Fun Facts About Frisco TX
Frisco is a small town that is located in northern Dallas.

Frisco is considered to be part of the greater Dallas-Fort Worth area

.

To learn more about Frisco click here.