2019 New Year Resolution
Did you make the infamous 2019 New Year Resolution of starting a healthy habit or losing weight? Tiger Rock can assist with staying on track to achieve your goal this year. At Tiger Rock, we are teaching martial arts as well as life skills.  Our combination of a traditional form of Martial Arts and current physical fitness routines will inevitably evolve you into a healthier, lighter, and happier person. Ultimately,  our goal is to help you achieve your health goals in 2019.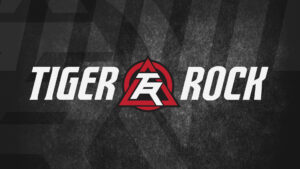 How to Achieve Your New Year Resolution
On January 1st, many people make the affirmation of committing being healthier and losing weight. However, once the holidays are over and everything is back to normal, many find it difficult to stick with their affirmation. Even worse, they'll wait till the following year (January 1st) to repeat the same cycle. Tiger Rocks want to help you break this vicious cycle today.  Martial Arts are systems of regular body exercises or techniques designed for self-defense and counterattack in unarmed combat, making use of the hand and feet as weapons and defenses. The training consists of hardening the body and relaxing the mind through the practice of the various attack and defense forms. While practicing an art form of Martial Arts, an individual has the opportunity to improve muscle tone and appearance, reduce stress and increase strength and stamina.  In addition to this, it can strengthen those problem areas as well as improve your cardiovascular health overall. As a result, you will not only feel lighter and healthier, you will also feel confident in yourself and your appearance. All in all, your dedication to this program can quickly help you achieve your New Year resolution.
Contact Us Today
We understand sometimes it's hard to add one more task to your to-do list. Moreover, it almost seems impossible to carve time to go and fight for a healthier you. At Tiger Rock, we understand your time is valuable and how important it is to become a healthier you. As a result, our certified instructors are right there working with you for a better you. For more information about our program, please contact us at 214.618.5020 or visit the official website here. Tiger Rock is your partner, and together we will accomplish your 2019 New Year Resolution.