Martial Arts Classes Near Me For Adults Frisco Texas
Are you have problems finding Martial Arts Classes Near Me For Adults Frisco Texas? That meets all your needs and expectations? There are many different dojos to choose from in the Frisco area. But you probably want something that stands out from the crowd. If you are trying to find a dojo that can help anyone at any ages transform both mentally and physically, we can help. Tiger Rock Martial Arts- Frisco is an academy in Frisco, Texas that is ready to help you transform your mind, body, and soul.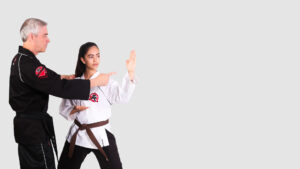 The Tiger Rock Martial Arts name has been around since 1983. This is when we first began and since we have become the nations largest and most successful martial arts franchise nationwide. Each and every location we have is headed by a team of certified instructors who have mastered the traditional form of Korean Taekwondo. If you are wanting to join a door that has proven track record of helping students succeed. And can help you reach your goals, we can help you.
When you enroll in a martial arts class there is a multitude of different benefits you will experience. Are you someone that is dealing with issues regarding flexibility and endurance? If this sounds like you, a consistent karate regime can help you overcome these deficiencies. Furthermore, you will be able to increase your upper and lower body strength. It is important to get the most out of your mind, body, and soul. If you are ready to transform, our certified instructors can help.
Benefits of Martial Arts Frisco
Are you beginning to feel like you can't stay ahead at work? Or perhaps when you come home from work you are daydreaming more and more. Instead of spending time with your family. Perhaps you are beginning to feel like you never reach the goals you are setting for yourself. If this is something you are currently facing, mastering martial arts and seeing yourself go through the many steps that our courses have to offer can increase your discipline. There are no shortcuts in our program, and you will have to commit yourself fully if you want to get the most out of it. So, if you are struggling with your discipline, Tiger Rock is the place to be.
Striking and kicking are one of the many aspects of the services we provide students in our classes. While you may feel like these punches and kicks do not involve any rhyme or reason, or may not truly benefit you. That is farther from the truth. And these drills are something that will help you in many ways. Cardiovascular health is something that cannot be understated, and our professionals know how much it can help your physical fitness. You will most definitely see an improvement in your upper and lower body strength when you are put through our karate regime on a regular basis.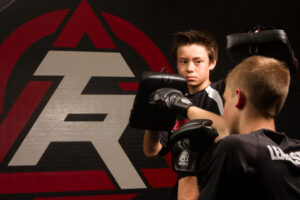 Are you someone that is lacking the speed and agility you once had? When you enroll in martial arts classes, speed and agility are two things that will come back to you quickly. Our drills increase your speed with the reps you must complete, as well as your agility. Have you noticed that your balance and coordination is off? And you can't seem to stand still. If this is something you are going through and you are fed up, becoming a martial artist is a great idea. Mastering Karate, Taekwondo, or any other form of combat will require dedication. Putting yourself through a rigorous program and sticking with it will most definitely help you experience a much higher form of physical fitness.
Martial Arts for Kids Frisco
In addition to adult martial arts classes, we also have courses that are geared towards children. We understand that kids need to be introduced to martial arts, and we want to help your kids get better. Are you dealing with discipline and bullying issues with your children, and you do not know how to handle it? If you struggling to find the right solution, karate could be the solution. This is a physical activity that will not only push them, but it will also give them an enhanced mental state. We currently serve kids as young as 4 years old, contact us today to learn how your child can join our dojo.
Contact Tiger Rock Today!
There is a variety of Martial Arts Classes Near Me For Adults Frisco Texas for you to choose from. And a lot of them promote and promise the same things. Which may make you feel overwhelmed, but our professionals here at Tiger Rock can provide the best solutions for you. For more information on how we can help your physical and mental transformation, call Tiger Rock today. Our certified instructors can give you detailed information on the many courses we offer. Ask about our introductory course package and performance evaluations. We are eager to start training you and your family today!
Frisco, Texas Information
Frisco is a very important part of the Dallas-Fort Worth metropolitan area. Are you interested in finding a small-time suburban with access to the best parts of Texas? If so, you've come to the right place.

Our city is located in the Denton and Collin counties.

To learn more about Frisco click here.